"For all have sinned and fall short of the glory of God." Romans 3:23
The price for sin is death.
"For the wages of sin is death, but the gift of God is eternal life in Christ Jesus our Lord." Romans 6:23
Who do you want to pay for it?
❒ A. You ❒ B. Jesus
If you choose Jesus, tell Him:
➤ I admit I have sinned and ask you to forgive me.
➤ I believe you died on the cross and rose from the dead to pay the price for my sins.
➤ I trust you alone as my Savior.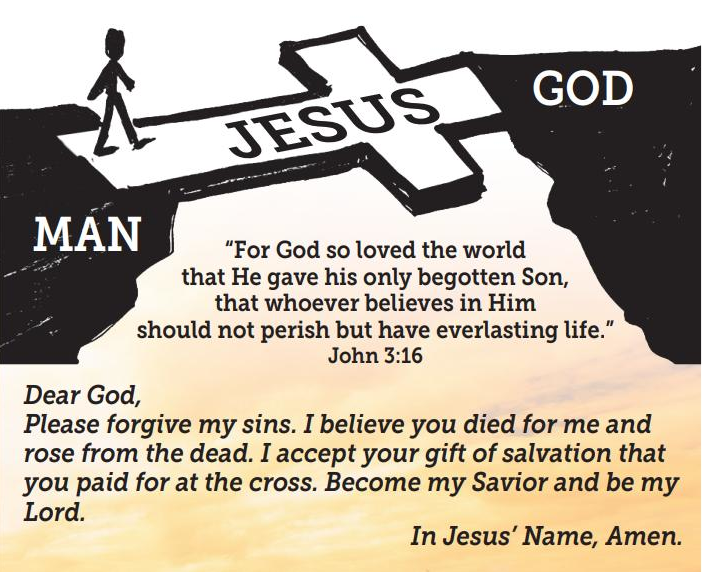 "Jesus said to him, 'I am the way, the truth, and the life. No one comes to the Father except through Me.'"- John 14:6
"If you confess with your mouth the Lord Jesus and believe in your heart that God has raised Him from the dead, you will be saved." – Romans 10:9
"Nor is there salvation in any other, for there is no other name under heaven given among men by which we must be saved." – Acts 4:12
"But God demonstrates His own love toward us, in that while we were still sinners, Christ died for us." – Romans 5:8