GOD-GIVEN RIGHTS CAN'T BE REPEALED
Send Post Cards to the Ohio Supreme Court and legislators TODAY
OPTION 1
$10 will mail this postcard to the Ohio Supreme Court, Ohio Speaker, and Senate President FOR YOU!
(9 Cards Total)
OPTION 2
$50  will mail this postcard to every REPUBLICAN Ohio House & Senate member along with the Ohio Supreme Court.
(99 Cards Total)
OPTION 3
Mail this postcard to the ENTIRE Ohio House and Senate (both Republicans and Democrats), the Ohio Supreme Court, AND Ohio Gov. DeWine, Attorney General Yost for $75.
(140 Cards Total)
OHIO LEGISLATORS & LEADERS TO FIGHT ISSUE 1
Our Children are Not for Sale to the Highest Bidder
In addition to the 26 Ohio legislators who issued a joint statement against Issue 1 on Tuesday, legislative leaders announced today they will be introducing bills to address Issue 1 in the Ohio House. Tuesday's joint legislative statement said in part, "This initiative failed to mention a single, specific law. We will do everything in our power to prevent our laws from being removed based upon perception of intent."
"Foreign billionaires don't get to make Ohio laws," said Jennifer Gross (R-West Chester), pointing to millions from billionaires outside America that helped fund Issue 1. Gross added, "This is foreign election interference and it will not stand."
"If foreign money can be used to buy elections, what's to stop the Chinese from funding a forced-abortion amendment next?" asked Faith2Action President Janet Folger Porter. "This ends here."
"Issue 1 doesn't repeal a single Ohio law, in fact, it doesn't even mention one," said Representative Bill Dean (R-Xenia). "This initiative is too vague and ambiguous to change anything."
"Just as we wouldn't reinstate slavery by a popular vote, the inalienable right to life cannot be infringed, no matter how much foreign money was spent on false and misleading ads," said former State Representative Candice Keller, a joint sponsor of Ohio's Heartbeat Law. 
Help End Abortion
When Faith2Action introduced the nation's first Heartbeat Bill, the establishment said it was impossible. Faith2Action introduced the establishment to the God of the impossible.
Roe v. Wade is gone along with every excuse standing in the way of protecting every child in the womb.
If we can end abortion, we can take our country back.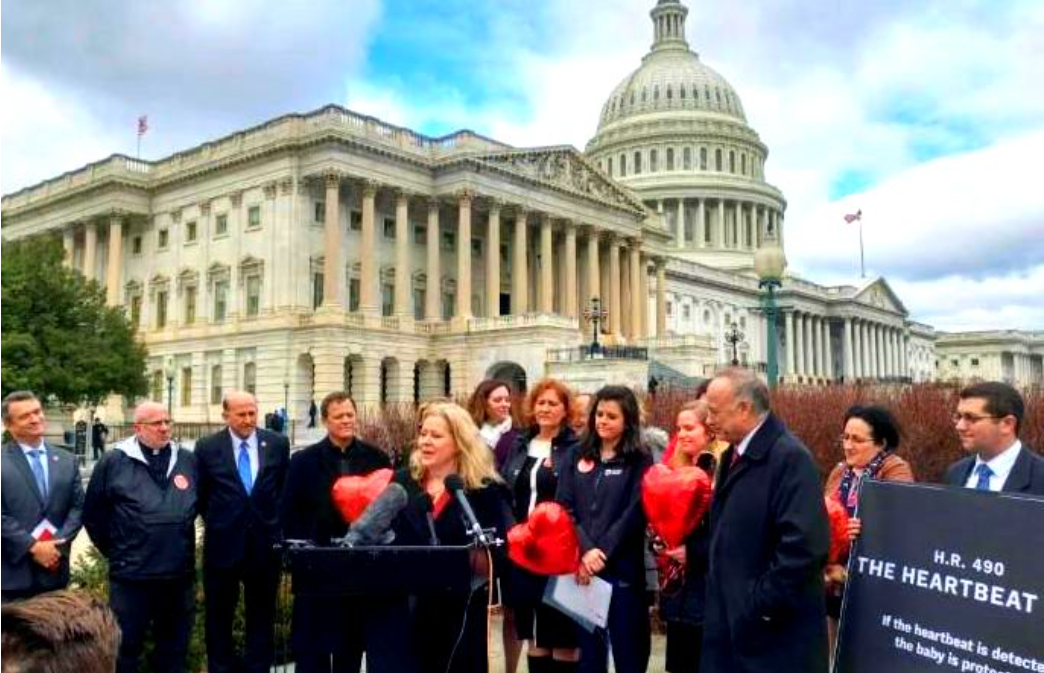 "Once you've seen Goliath fall,
no one can tell you it can't be done."
-Janet Porter, Heartbeat Bill Architect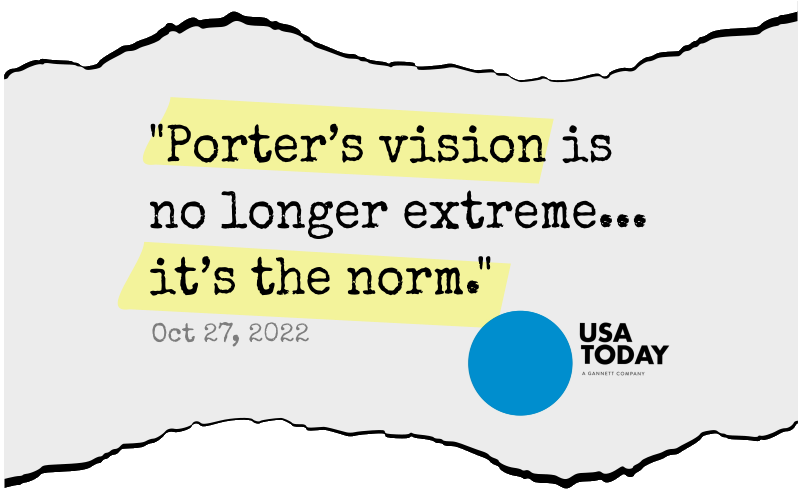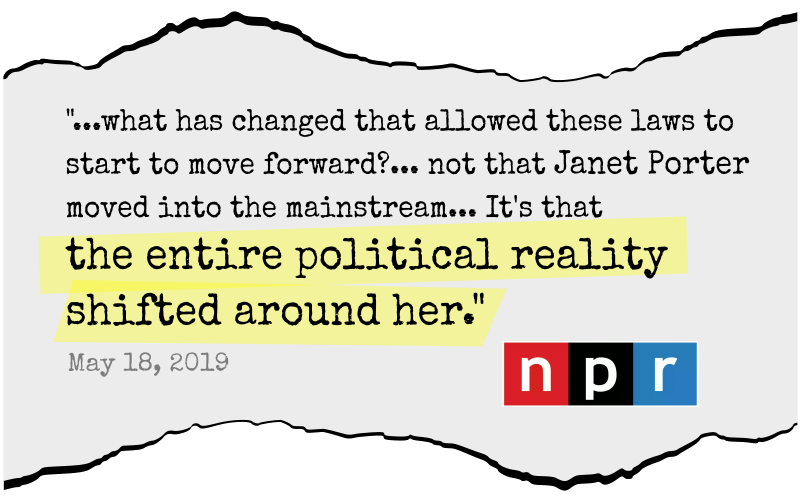 Why should we settle for the world's agenda in every sitcom?
 
Faith2Action has produced a sitcom to counter the culture while making people laugh. Finally, entertainment without the indoctrination of a godless worldview.
3. Who do you want to pay for it?

Janet Porter & David Barton at Andrew Wommack's Truth & Liberty Conference
We have a LOT of work to do.